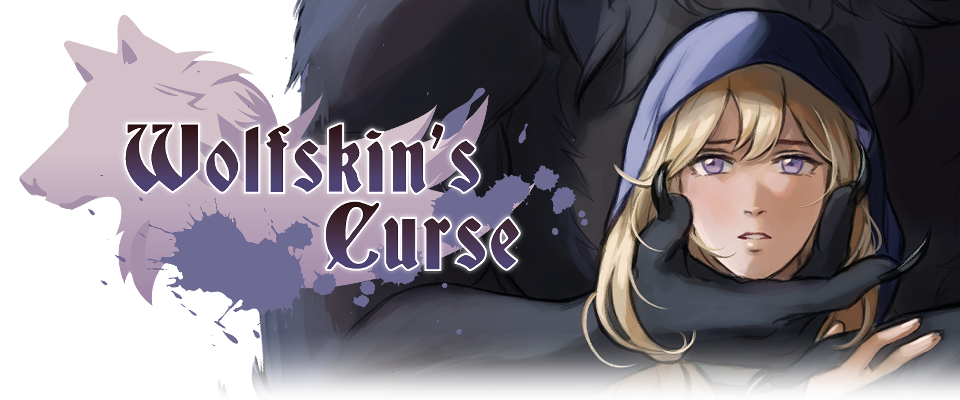 Wolfskin's Curse
Director's Guidebook: New Chapters!
---

Hi friends! Tama here.
This is just a quick update that I've finished writing some chapters for the Guidebook I've been working on. These chapters cover:
Music
This is co-written with Luis "RunnerGuitar" Guerrero, who acted as lead composer for the music process. We covered how we built a plan for what kind of music to include in this VN, making styles work together, and the kind of feedback and process behind music creation. We hope this echoes true for musicians and directors working together!

Using GitHub
This is reworded slightly from an excellent guide written by Vygan that was meant to help the whole team get started with setting up GitHub. While this entry is a bit short, using GitHub is definitely a powerful tool that you can use for collaboration. Its application extended to more than just programmers, though it is not meant to be used for binary files.
Voice Acting
This is an in-depth guide to the process of voice acting for Wolfskin's Curse. I've distilled the information to something that hopefully everyone can use in providing a template to organize voice lines, and a small template to create a relevant casting sheet. I also cover a word on demo reels, how to implement automatic voicing, and a bit behind the scenes in terms of cutting voice lines and mastering them.

File Types, Compression and Archiving
This article is largely written by Jordan. Jordan's knowledge of file types and how compression works was an unsung hero during the project. I would say this is very relevant if you are trying to reduce file sizes or even if you need help to understand the differences between file sizes. We also cover archiving the game, which official documentation doesn't have too much information for why it would be beneficial.

Thanks for reading, and hope to see you soon! The next foreseeable chapter should cover Beta Testing. If you cannot access the pages on Notion, I have also included a .HTML file which should contain all the writings and images. Just unarchive it and access the webpage!
Files
Tamafry's Directors Guidebook PDF Full Download
39 MB
Dec 17, 2021
Comments
Log in with itch.io to leave a comment.
Thank you for sharing this :D In particular the section about file types was interesting, I didn't know WepP files could save so much space!